Jane is IRON!!!!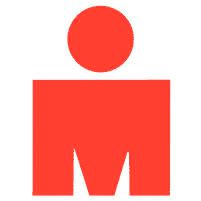 She got it the fuck done!
You rock my socks girl!!
Go see
her
and tell her what a
fucking rockstar
she is! I am so excited you would think I did the damn thing.
Our other ROCKSTARS of the day:
S. Baboo
rocked the hell out of it as usual! What else did you expect? The man is a MACHINE!!
Debi- SWTrigal
blazed the course and probably rode her bike home from the event.
SWTrigal's hubby Hartley laughed at time cut offs and had a hell of a first race.
Congratulations 2008 IMAZ athletes! You rock!!
**Redwood trail story to come (with pictures). I had a pretty rockstar day myself, but I had to celebrate my buddy first!